SERVICES
What we do
We create and deliver interactive tools for technology companies to market their products.
We learn the priorities and challenges of sales teams, so we can tailor our work to every sales pitch, from the hallway chat to the convention presentation.
Self-Service Guided Simulations
Interactive experiences that simulate your software and allow for immersive customer interaction without having to log in or have the product in front of them.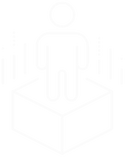 Live and virtual Event Support
We take the stress away from your live or virtual event experience and deliver flawless demos of any complexity, for any audience.
OUR WORK
What we are working on
Problem-solving is what we do, who we are, and what we're creatively fueled by. We don't accept past solutions — especially last year's solutions for today's problems.
MEET US
Hey, we're 3Sharp
If you break down what 3Sharp does into its essentials, here's what you get: we craft demos that tell a product's story in a simple, effective way. But not all demos are created equal, and it's how we create ours that matters most. We find the human side of every product: before we cover technical features, our demos tell the story of how the product will fit into and improve the lives of its users. We tell that story in as simple and streamlined a way as possible, one that's easy for sales teams to share and for audiences of all technical abilities to understand. In telling the story, we demonstrate the depth of our product knowledge and expertise, which is always evolving to keep up with the times.



Tap into the power of repeatable, reliable demos, and meet the demands of your growing business.